Volkswagen Electric Concept Cars: Vehicles of the Future

If you like dreaming as much as we do at Hanover Volkswagen, then you'll love these futuristic visions of automotive possibility. Volkswagen is taking us to the space age with their 3 beautifully designed electric concept vehicles: the ID., ID. BUZZ, and ID. CROZZ.
Each vehicle is expected to have a range of over 250 miles on a single charge while keeping the characteristic performance quality of Volkswagen. They are equipped with Volkswagen's Modular Electric Drive kit (or MEB, for its German acronym), which are vehicle components and chassis parts specifically engineered to maximize the potential of electric driving and future technology.
This new generation of zero-emission vehicles are chock-full of technology and comfort features that will undoubtedly excite the drivers of Hanover, York, and Gettysburg. Plus, these electric vehicles are expected to be relatively affordable, so look out gas-guzzling combustion engines – you have some serious competition.
There are so many features to be excited about with the Volkswagen I.D., including the anticipated range of over 370 miles on a single charge. The engine is expected to have 125 kW of power and reach max speeds of 100 mph.
The overall design is incredibly smart and simple, with a comfortable interior that's exceptionally spacious due to the motor being placed on the rear axle and the high-voltage battery in the floor. The futuristic exterior looks smooth and bright with distinctive accent lighting, large windows, and an aerodynamic body shape with rounded edges perfect for zipping through the roads of Hanover and beyond.
The plans also include an entirely new interior cockpit experience that will feature VW's Active Info Display, a head-up display, a retractable steering wheel for driving in full-auto mode, and intuitive controls that have no switches and no sticks, just screens!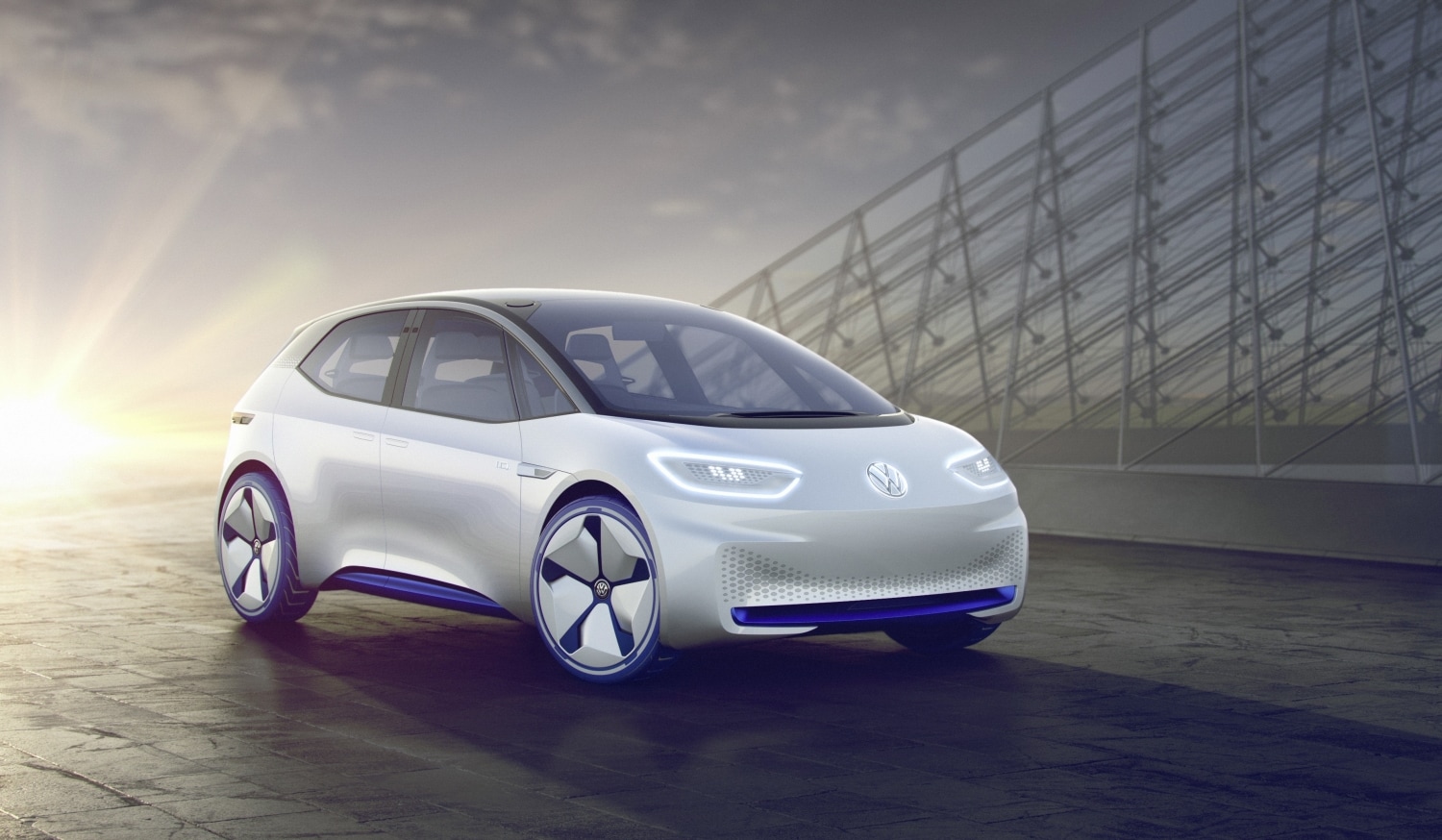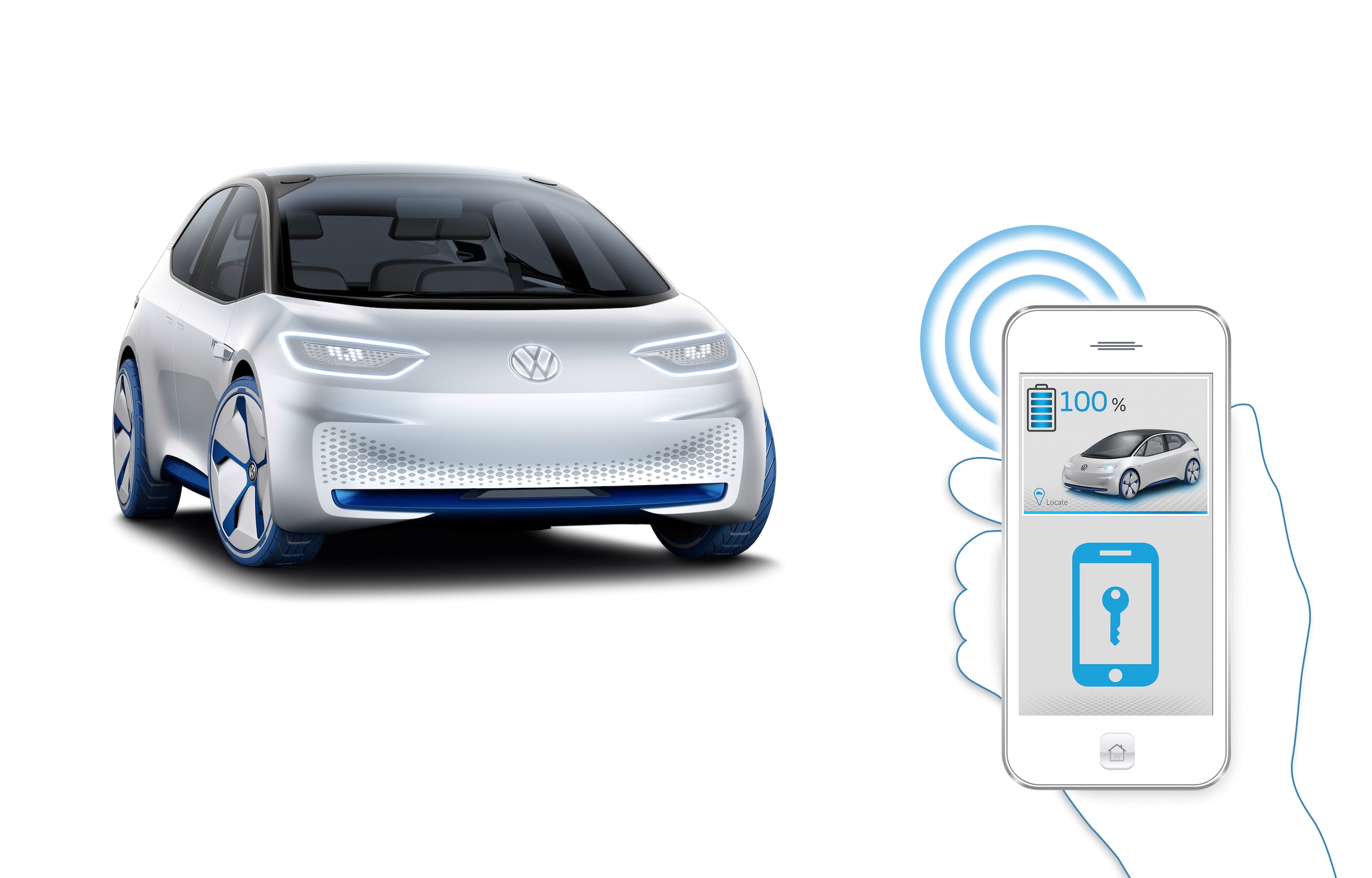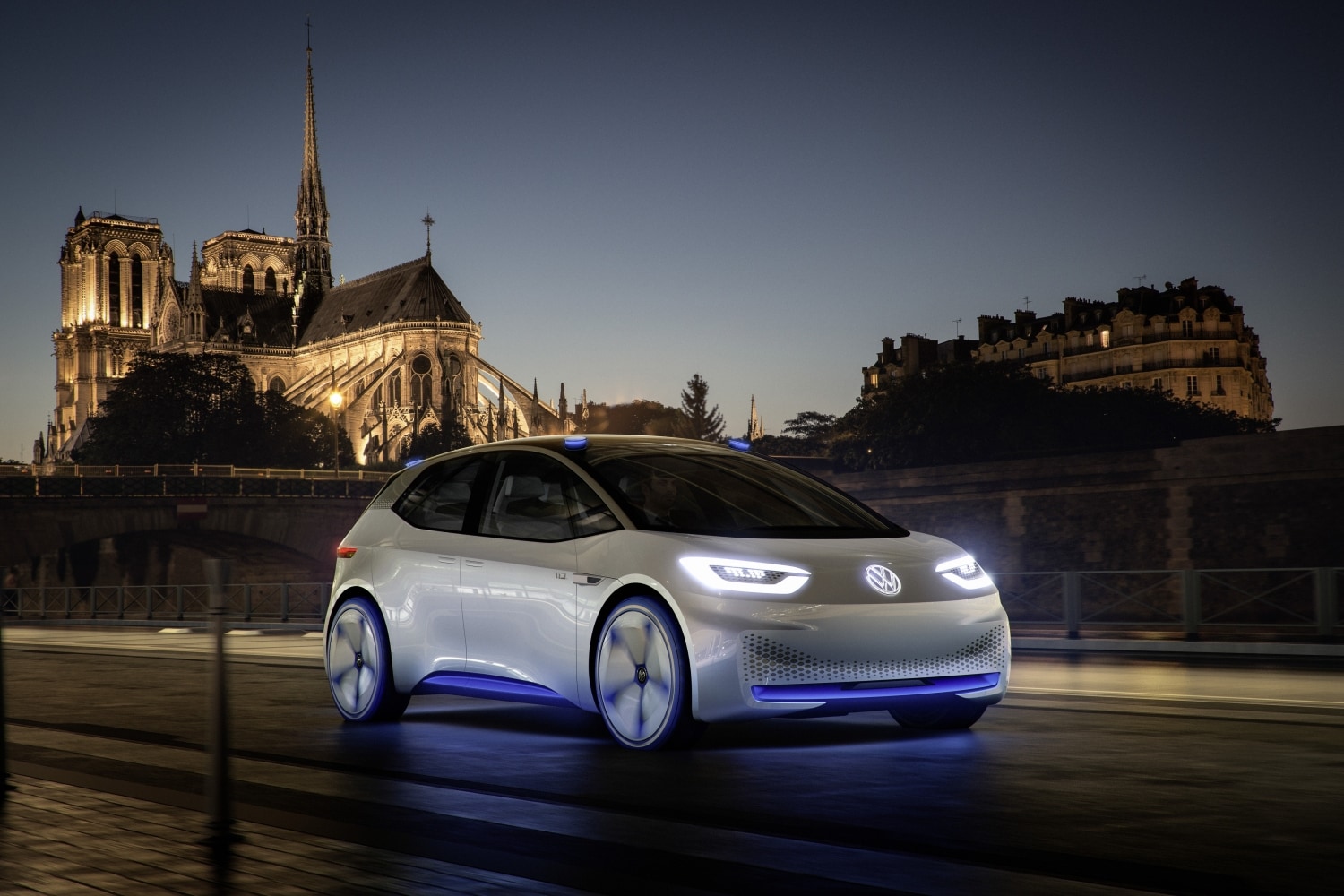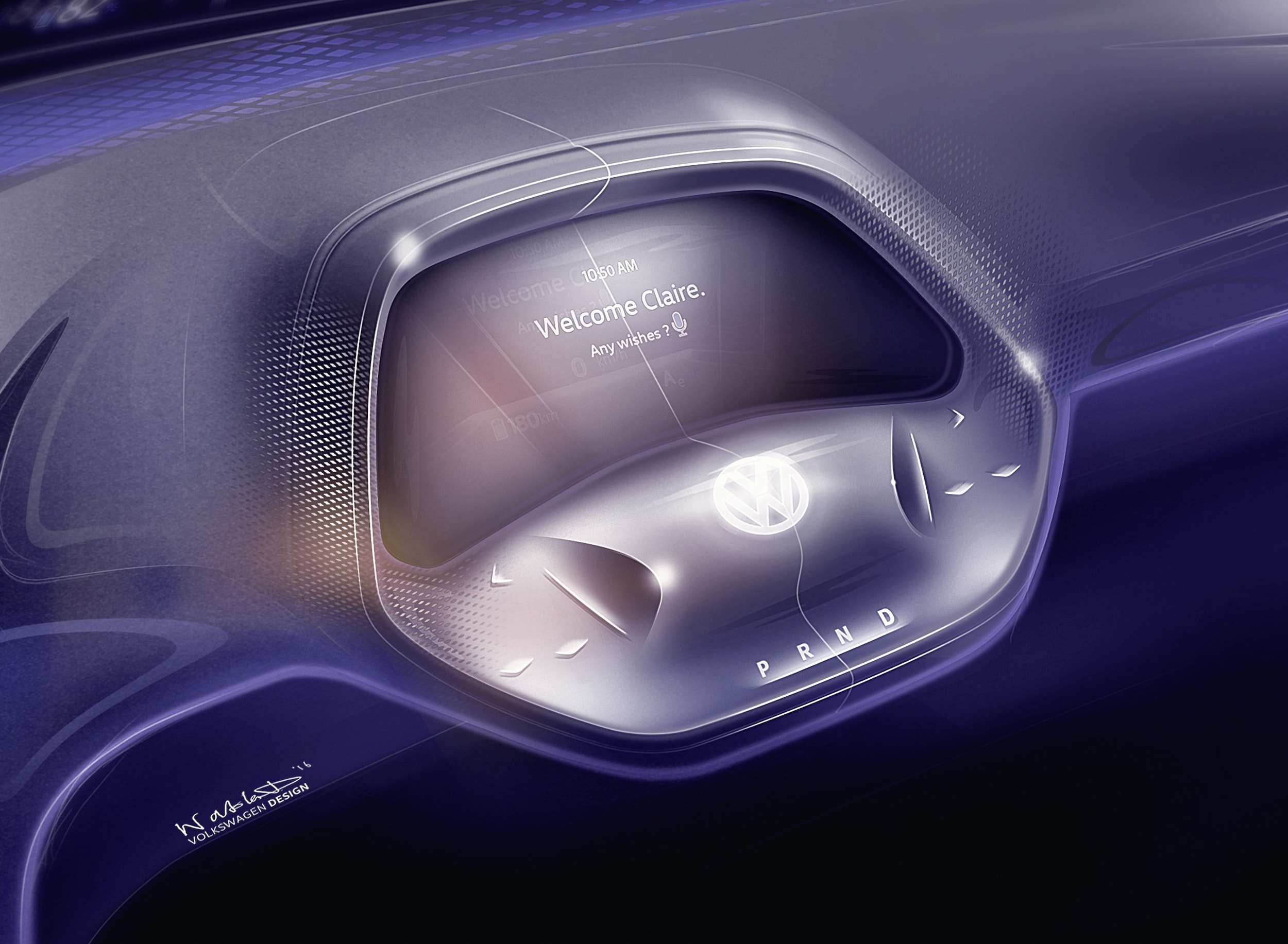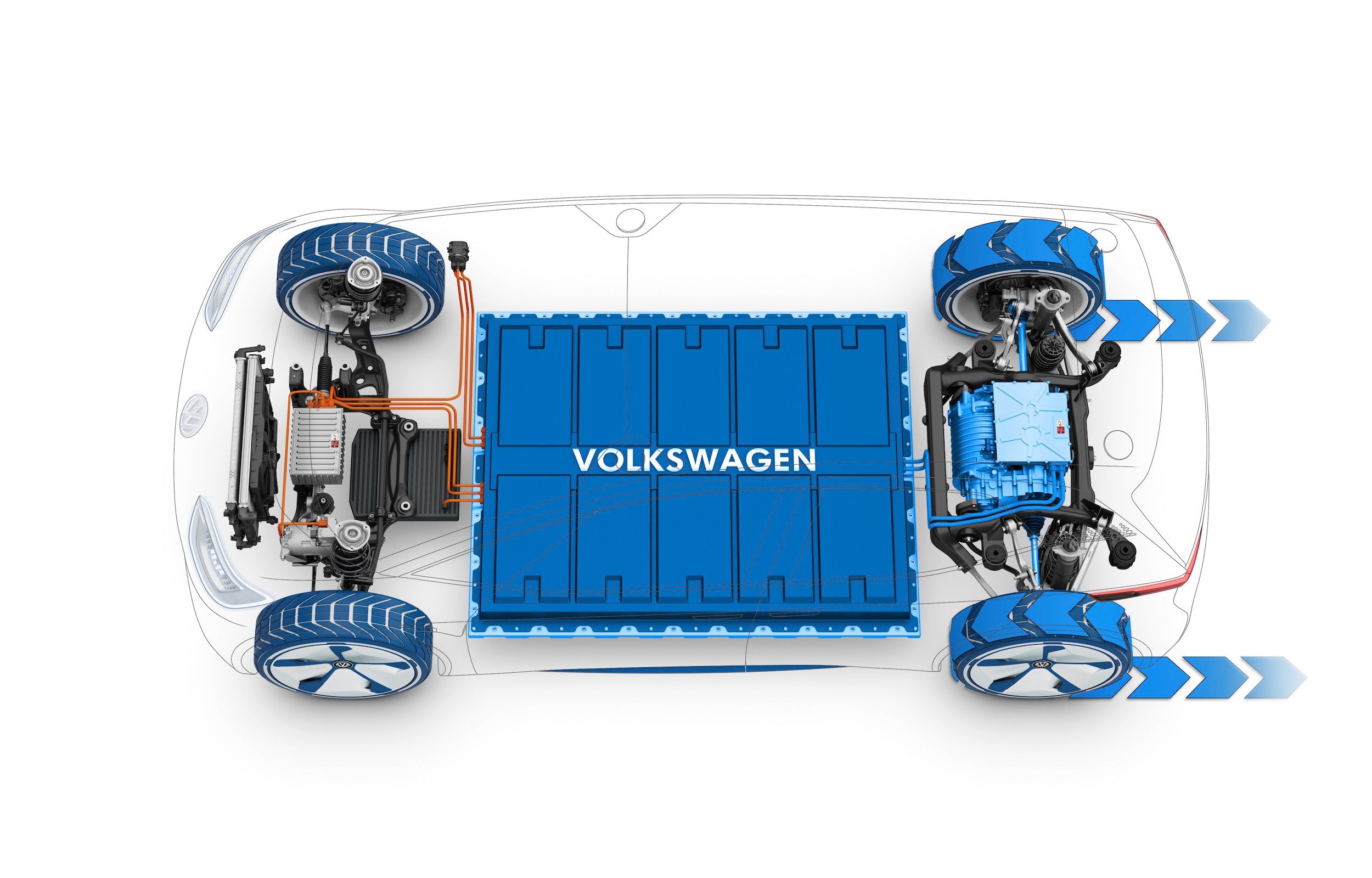 Central to the vision is the intelligent technology that will store the driver's preferences in their own Volkswagen ID. This feature will allow future drivers to unlock and start their cars with a compatible smartphone and store navigation settings, temperature control, playlists, and other personal settings, like seat position, for the most convenient and personalized drive. Future drivers will be able to enjoy this feature in all the ID concept vehicles!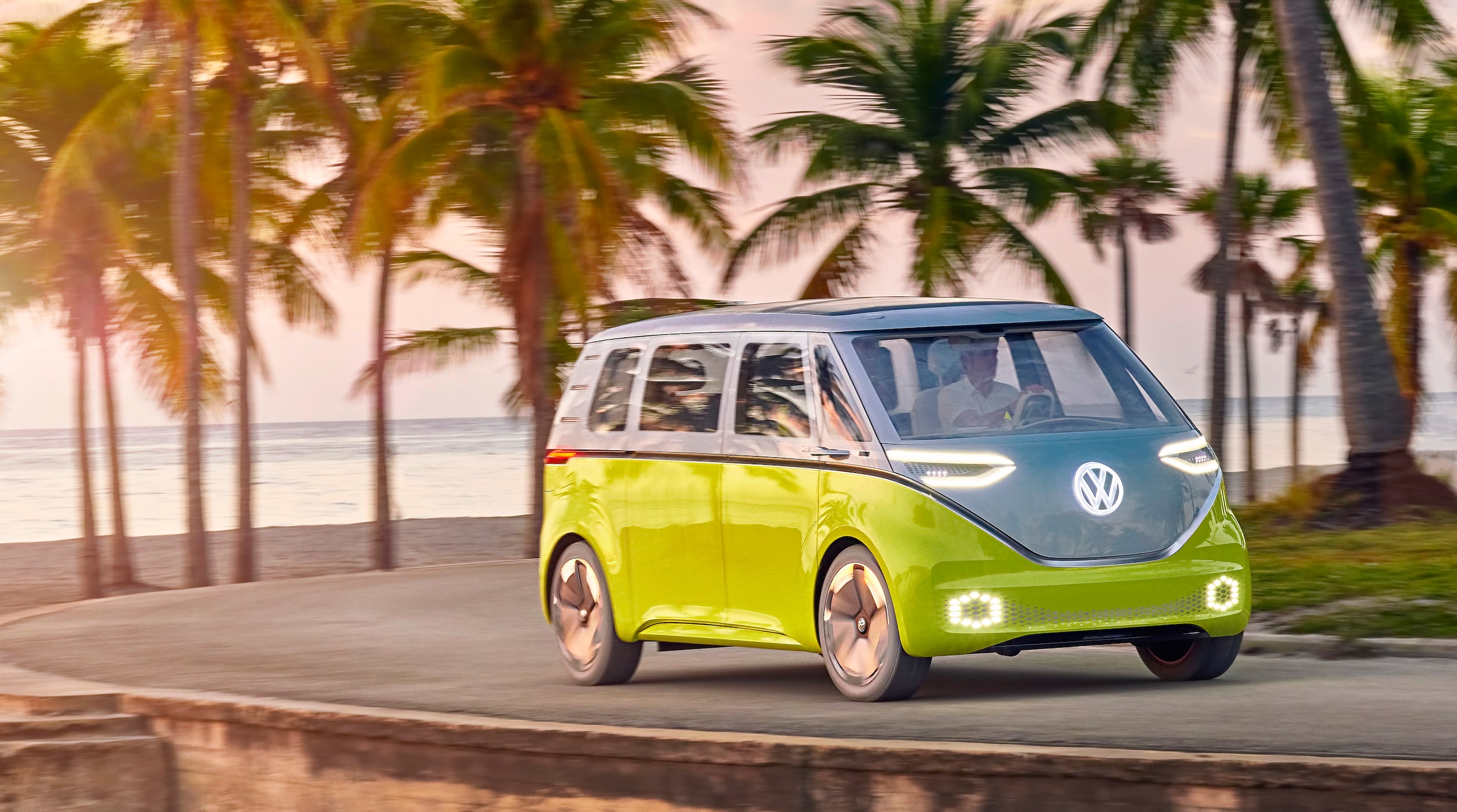 The classic Volkswagen hippy van is back and groovier than ever. The ID. BUZZ is a revolutionary microbus that stirs up beloved memories of Volkswagen past, but with a modern and electrifying twist.
The timeless exterior design of the I.D. BUZZ has near-zero body overhangs, a two-tone V-nose, and a gesture at the rear side air vents that mimics the character of the original bus. Newer design features include a unique wrap-around light strip and LED headlights with hexagonal segments that act as "eyes" to communicate the vehicle's status.
Inside, passengers will enjoy an expansive view of their surroundings through the huge rectangular windows. The front trunk and many possible seating configurations make sure there's room for all the gear, goods, and friends on your next adventure with the I.D. BUZZ.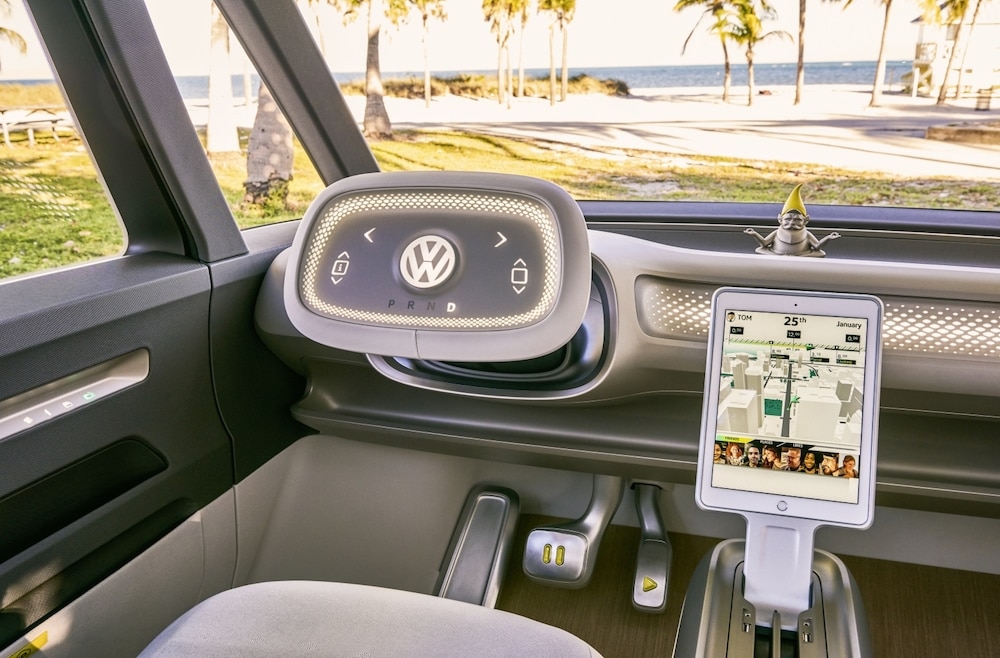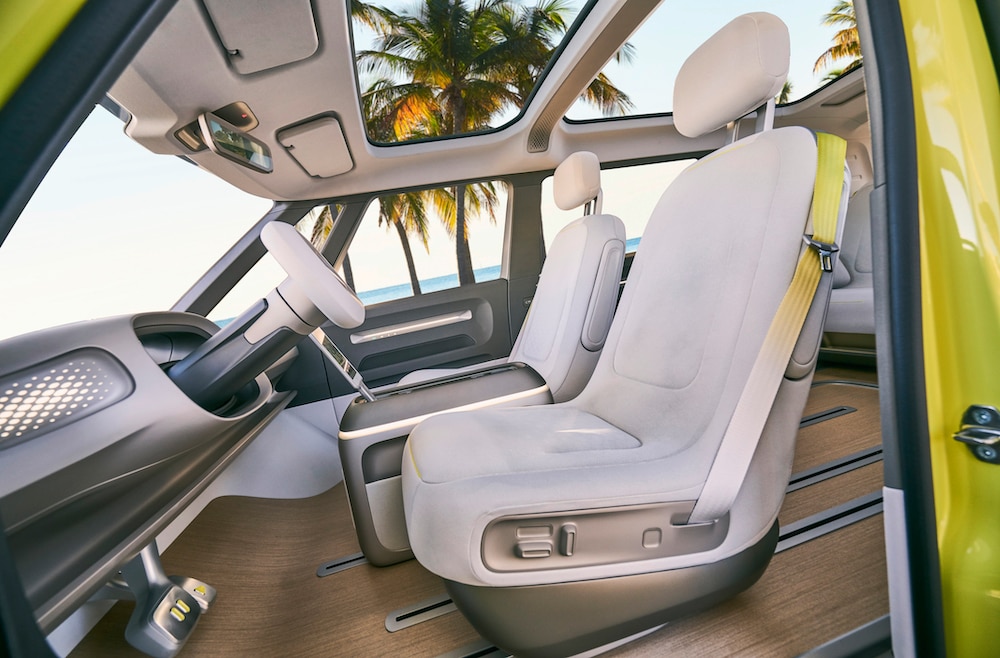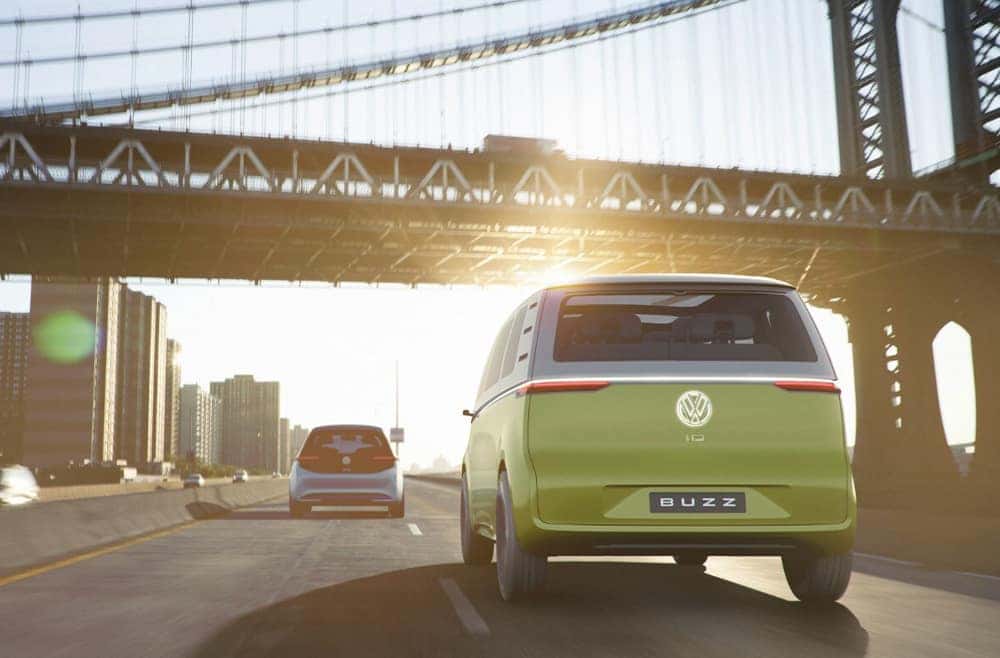 This electric micro-bus will have an anticipated 369-horsepower electric motor on each axle that will provide an all-wheel drive and an 111 kWh battery pack with nearly 300 miles of estimated range in the floor of the MEB chassis.
The I.D. Buzz represents ultimate freedom, just like the original VW Bus did in the 1960s and '70s. It will be the seventh generation of the bus, retaining its character, versatility, and ability to draw or carry a crowd. Production of the I.D. BUZZ is set to begin in 2022.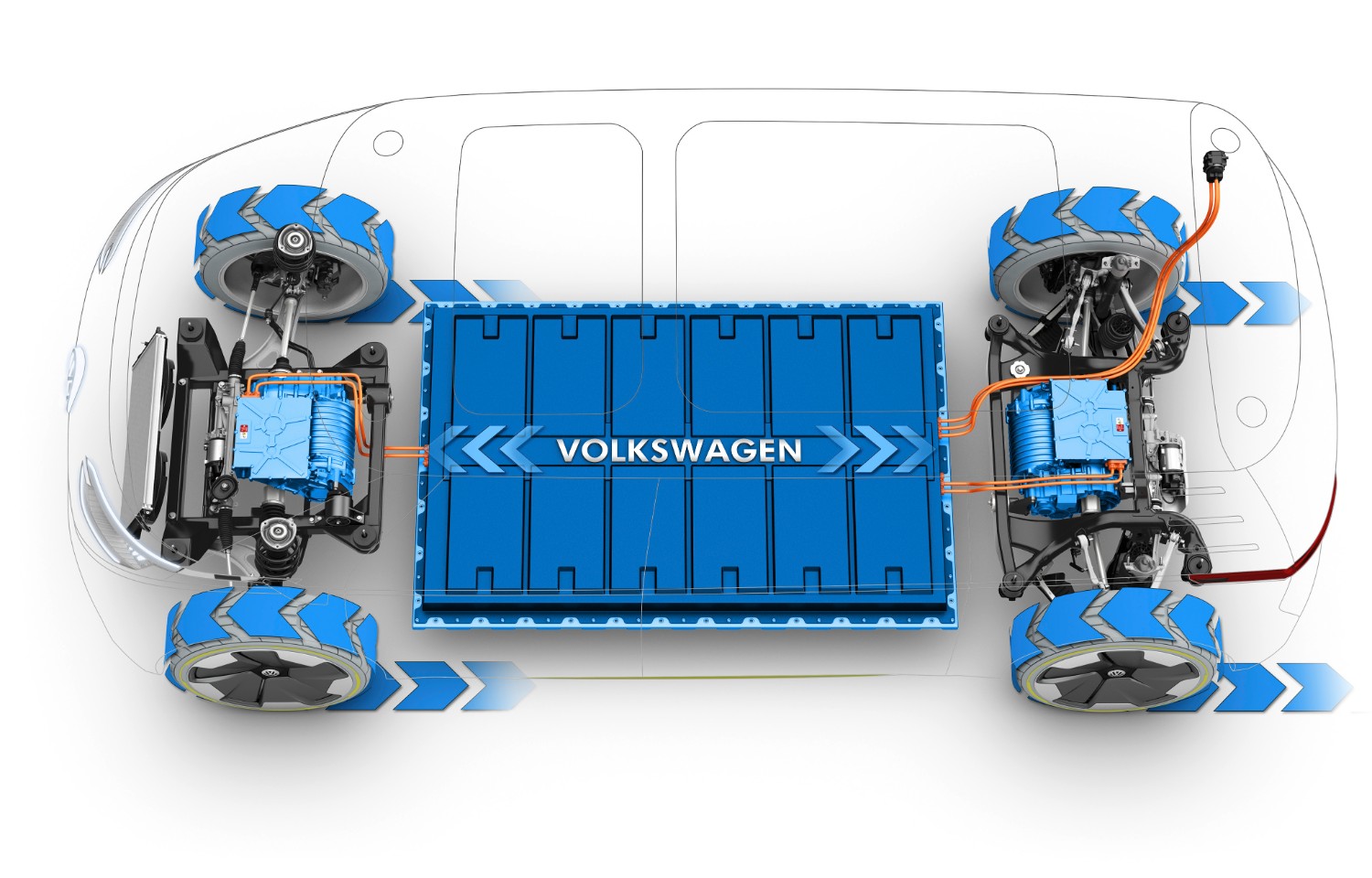 Experience the ultimate blend of electric power, functionality, and style with the new I.D. CROZZ concept SUV. It will offer the amazing safety, space, and emotional design of an SUV along with the advanced technology and zero-emissions of an electric vehicle.
The exterior's sleek, sculpted lines and confidently wide stance immediately draw you in for a closer look. It has a smooth, grill-free front end and front LED lights that combine to form an "integrated spotlight" that can move and communicate with other drivers when its on-demand autopilot is engaged.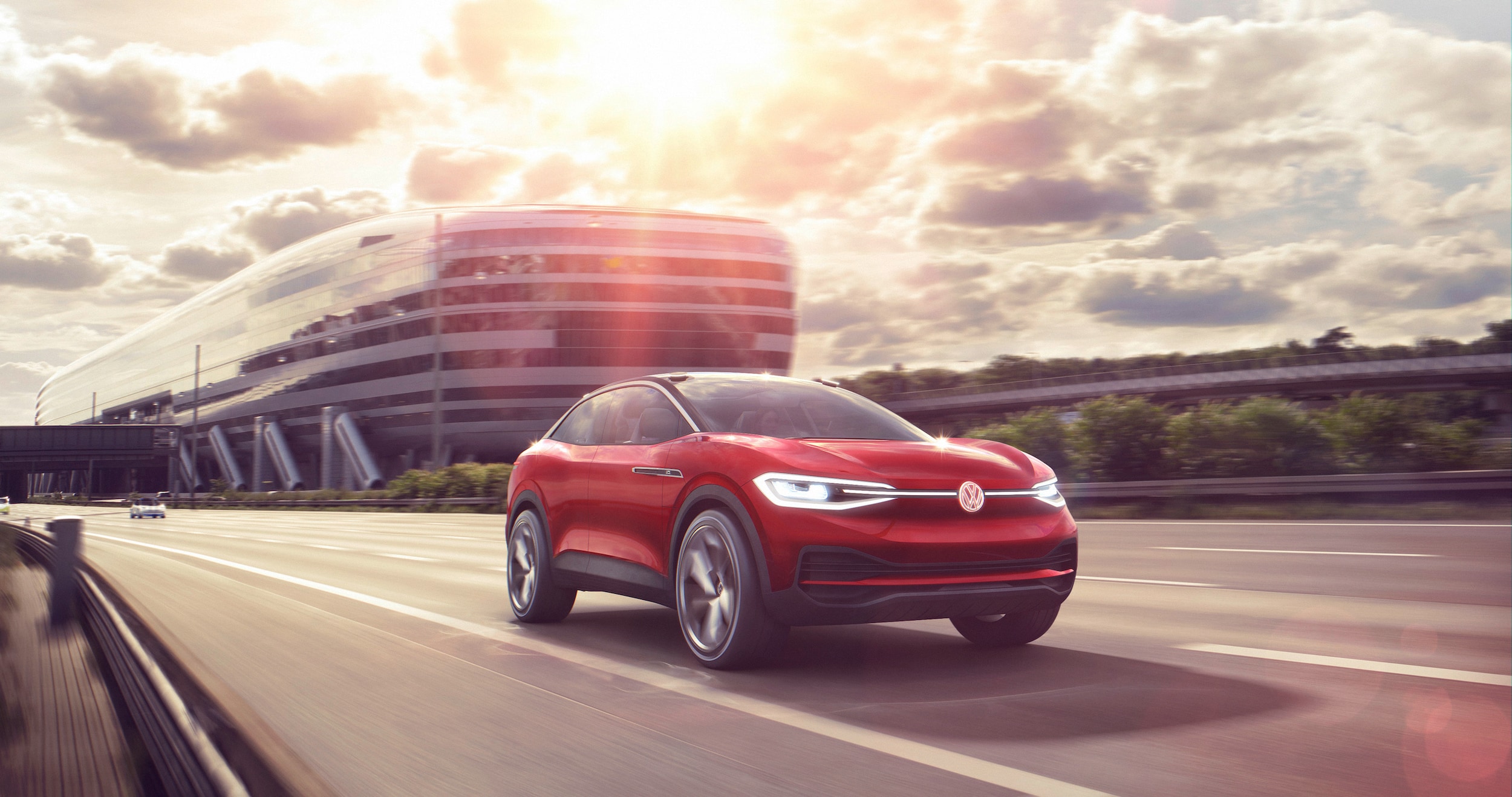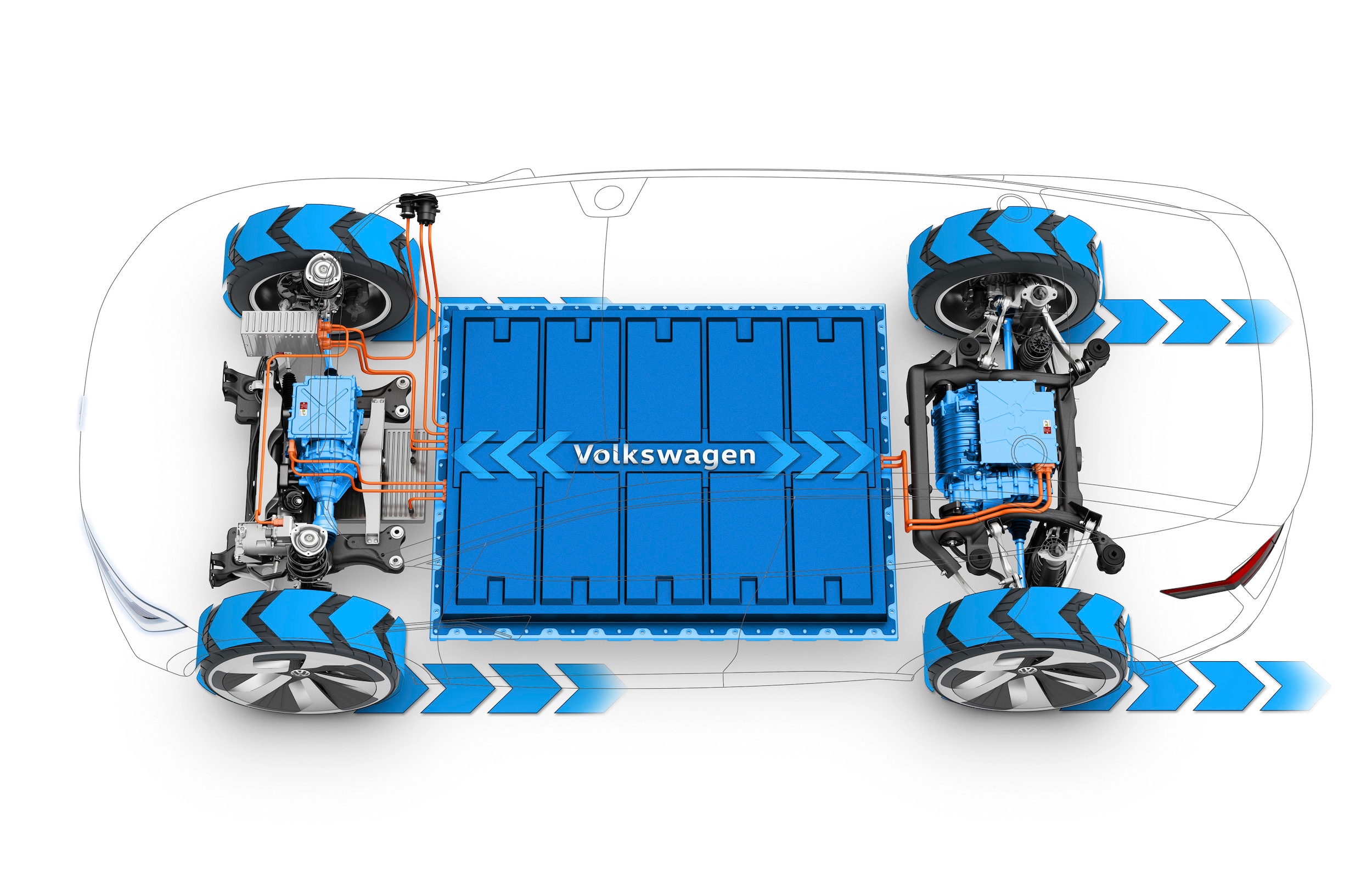 This visionary, battery-powered SUV will combine 302 horsepower electric motors in an all-wheel-drive layout for an anticipated track speed of over 110 mph. The 150 kW DC Fast Charger will fill to 80% battery power in just 30 minutes.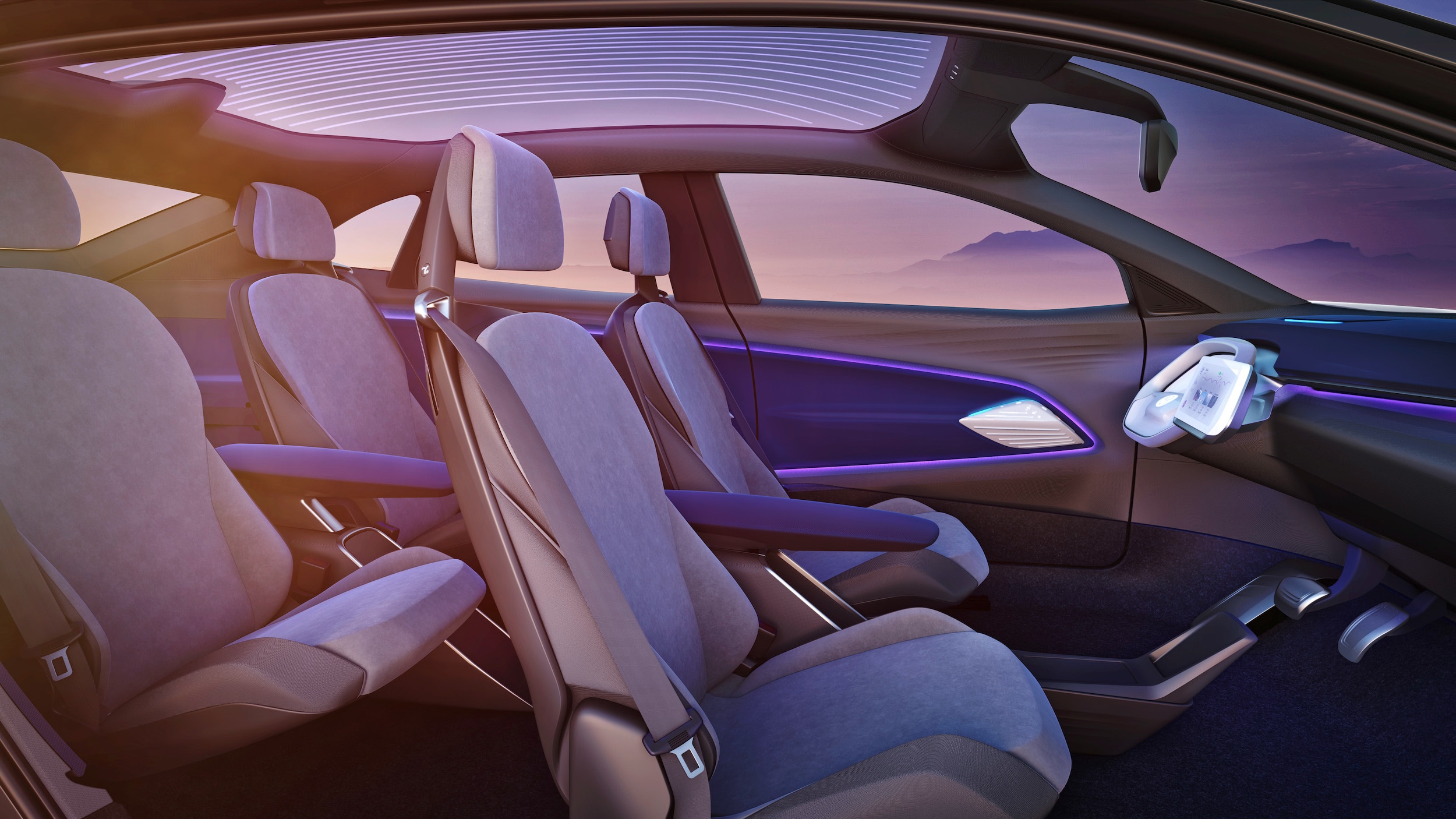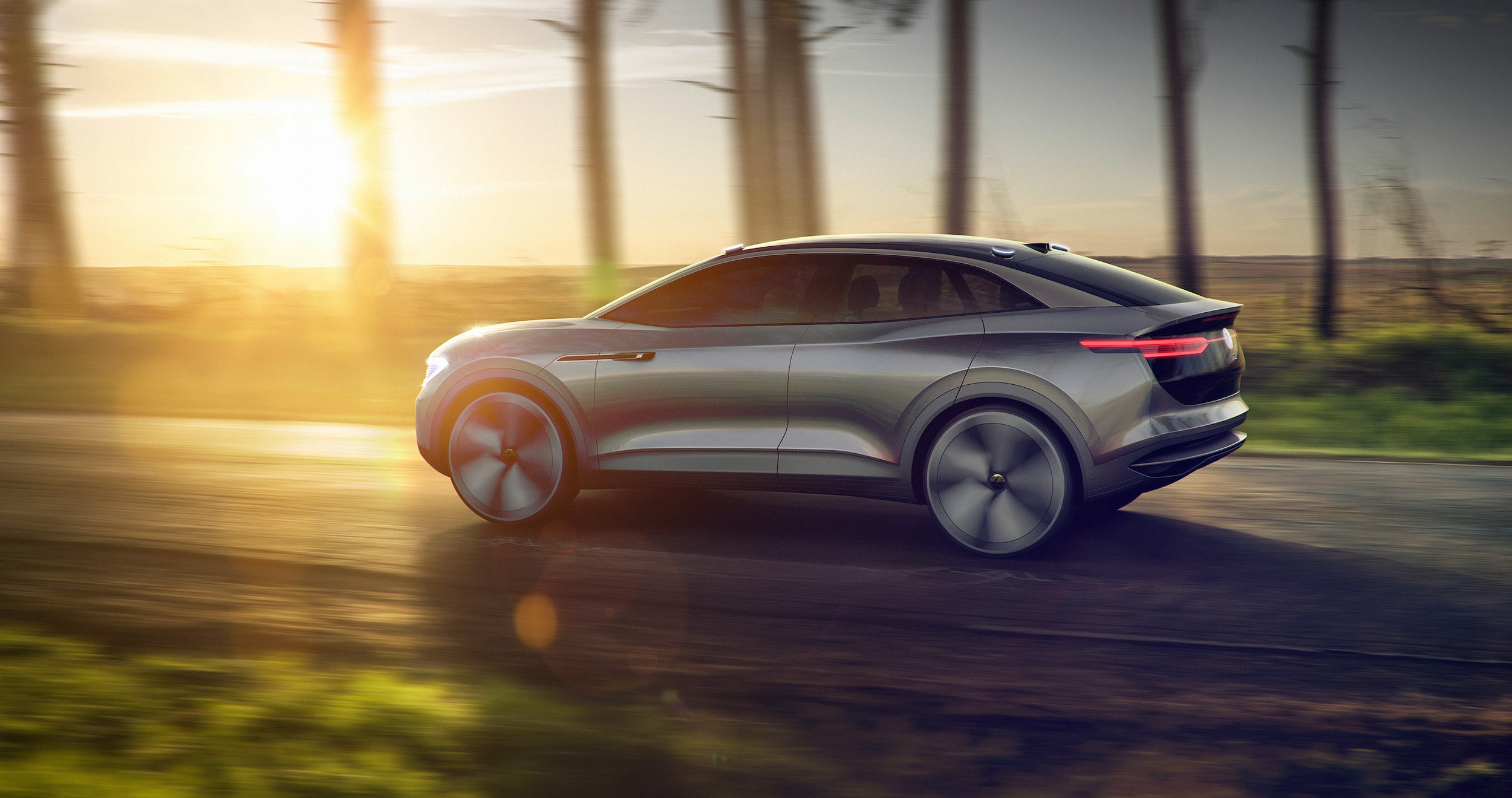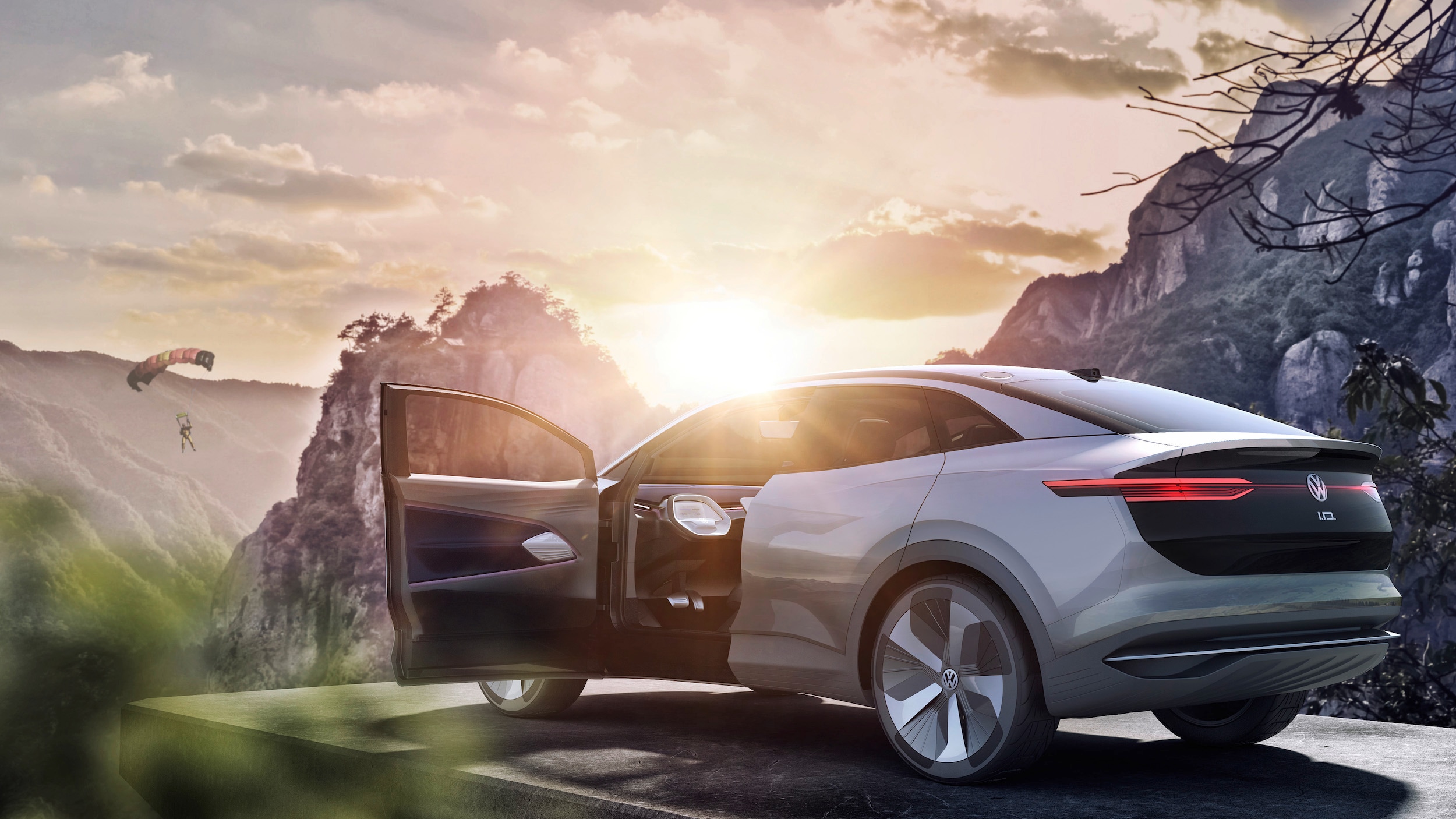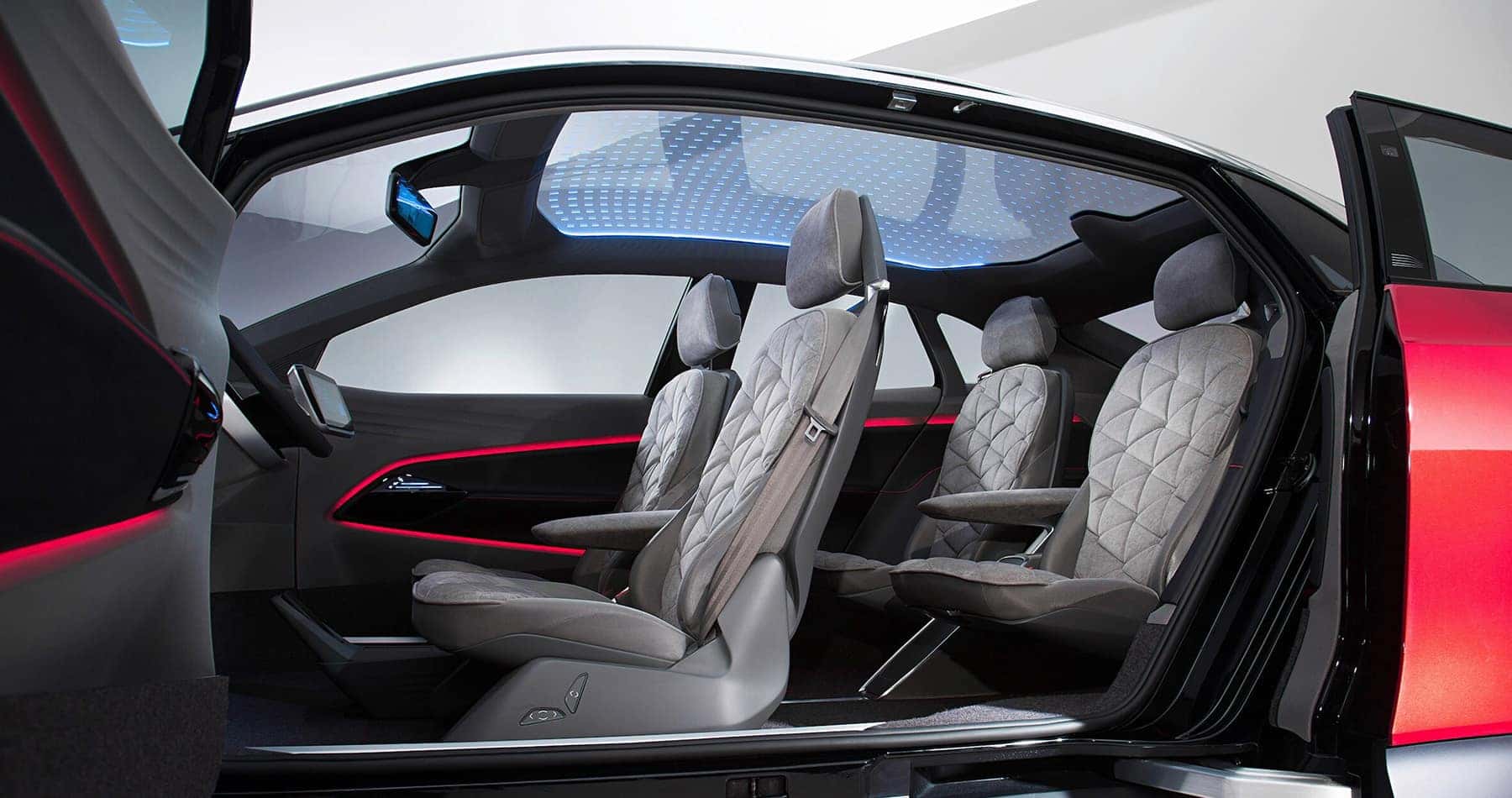 The incredibly spacious interior will provide a driving experience like no other. It includes future concept features like an Augmented Reality heads-up display, an infotainment tablet, and autonomous driving in ID Pilot Mode. Even the panoramic sunroof will include new tech designed to cut glare while offering a soft ambient light.
This concept car is expected to hit dealerships by the end of 2020.